From Mazargues, there are many tourist attractions. And for backpacker can improvises their journey day by day . Here is a selection of several unmissable places of Marseille within a radius of 6km of our Small Hostel La Girelle: on foot, by bus or by metro, as much possibility to discover the surroundings of Mazargues .
Within a radius of 6 km, a multitude of possible activities :
6 km :La Corniche – a promenade along the sea, overlooked by luxurious 19C villas, offers magnificent views over the Bay of Marseille and its islands. Departure: beach of the Catalans – Arrival: sea park of Prado
6 km : La Canebière – the most famous artery in Marseille. Unsuitable until the 2000s, the area now has good trendy addresses.
6 km : Le Vieux Port – Since its redevelopment, the Vieux Port is undoubtedly the heart of Marseille: crowd gathering, departure point for excursions, daily meeting of the fish market … A place that does not leave indifferent!
6 km : La place du marché des Capucins – Every day is held a market of primeurs. A bubbling space whose unique humanity gives a unique character to the city.
6 km : Le Vallons des Auffes – A typical Marseillais place: its small wooden houses, its flotilla of boats, its luminosity will plunge you in a decoration of operetta impossible to circumvent
6 km : La Basilique Saint-Victor – A former abbey founded in the 5th century. Do not miss its crypt, its cave and its catacombs.
5.5 km : Sugiton -Easily accessible on foot, this beautiful cove offers a small pebble beach and some shady corners.
5.5 km : Les Goudes – A totally unusual place that guarantees a guaranteed change of scenery. You are then at the end of the world, in a small fishing port, surrounded by coves for diving or swimming.
5.5 km : Les Calanques de Morgiou – A setting that has remained wild and whose human presence is limited: tiny coves ideal for swimming, sheds, a harbor … a corner of paradise.
5 km : La Basilique Notre Dame de la Garde -Its incomparable panorama over the whole of Marseille is worth it of first place in the places impossible to circumvent to visit during your journey in Marseilles!
4.5 km : Les Calanques de Sormiou – A magical place that conceals small natural treasures: cabanons, beach, small ports. The calanque of reference for the Marseillais.
3 km : La promenade de la plage – Extension of the Corniche, it loosens a group of pleasure ponds and artificial beaches bordered by lawns. Meeting point for all sports enthusiasts.
3 km : Callelongue – A creek in miniature is a point of departure towards numerous creeks of Marseille. Small fishermen's cabins put you in a typically local atmosphere.
2 km : Le parc Borely –Ideal for walking, you can relax under the wooded part, on the wide shaded lawns and discover its rose garden and botanical garden.
2 km :The radiant city by the Corbusier– Free visit or guided tour, you will discover a principle of unusual city, designed by Le Corbusier with the aim of reinventing, rethinking collective housing.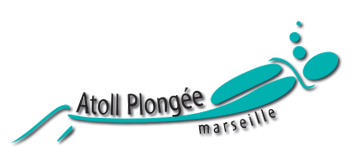 Atoll Club de plongée
31, traverse Prat
13008 Marseille
Tél. : +33 (0) 4 91 72 18 14
Mob. : +33(0) 6 11 54 71 40

Email : info@atollplongee.com

Moto Moretti
33 avenue de la Corse – 13007 MARSEILLE
Tél : 04.91.52.43.60
E-mail: contact@motomoretti.fr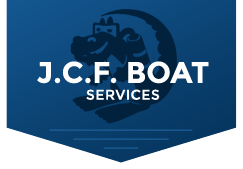 JCF boat services
24 Rue du Général Bonaparte
13260 CASSIS
Tél: 06-75-74-25-81
Email : contact@jcfboat.com